The Opencare Smile Guarantee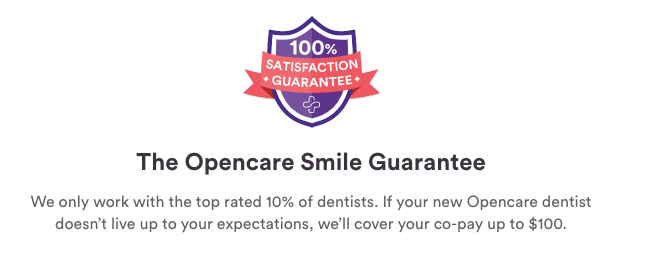 The Smile Guarantee Program offers up to $100 back on your first visit to any Opencare dentist if you are not 100% satisfied.
To be eligible, you must report your poor experience to our support team

within 30 days

from your appointment date, as indicated on your receipt.
Your reimbursement cost will be calculated based on your total co-pay (cost after insurance coverage) up to a maximum of $100.
Please note that to ensure fairness, we cannot guarantee claims (even within 30 days) in certain situations, as these claims are also reviewed and must be in compliance with our Gift Card Terms.
You may also want to check out this article: I'm not happy with my appointment! Am I eligible for the Smile Guarantee Program?